Description:
The Sender Policy Framework (SPF) is a simple but effective email-validation technique designed to detect the forgery of email (also called email spoofing). An SPF record is a mechanism that allows a receiving email server to validate that inbound email from a particular domain comes from a server that is authorized to send email on behalf of that particular domain. The list of authorized sending hosts for a domain is published as a Domain Name System (DNS) record for that domain in the form of a specially formatted TXT record.
An SPF record is required for spoofed e-mail prevention and anti-spam control.
The nature of the SMTP protocol does not allow for complete prevention of spoofed emails, however the SPF header will reveal whether or not the email is authentic.
The M3AAWG (Messaging, Malware and Mobile Anti-Abuse Working Group) recommends that domains that never send email, including parked domains, should publish a SPF TXT record of "v=spf1 -all".
How is this issue discovered?
SPF records are looked up for each domain that is part of the Digital Footprint for a given company. Records are typically refreshed on approximately every 48 hours.
Remediation:
Create a valid Sender Policy Framework (SPF) record. Ensure the configuration of the SPF DNS record to verify syntax and MTA servers.
Test the configuration to make sure it's valid by checking the header of an incoming email looking for "spf=pass"
Allow for DNS caching during testing. It may take up to 48 hours to fully propagate across the Internet.
How can this issue be resolved?
I have fixed this
I have a compensating control

Customers frequently ask us to remove findings because a domain does not send email. However, the fact that you do not use the domain to send legitimate email does not prevent third parties and bad actors from abusing your domain to send email. As per the description above, every domain that you own and do not use for email should have a defensive SPF record applied to it to prevent abuse that appears to come from your organization.

The only valid compensating control for not having an SPF record is to have DMARC set up to quarantine or reject.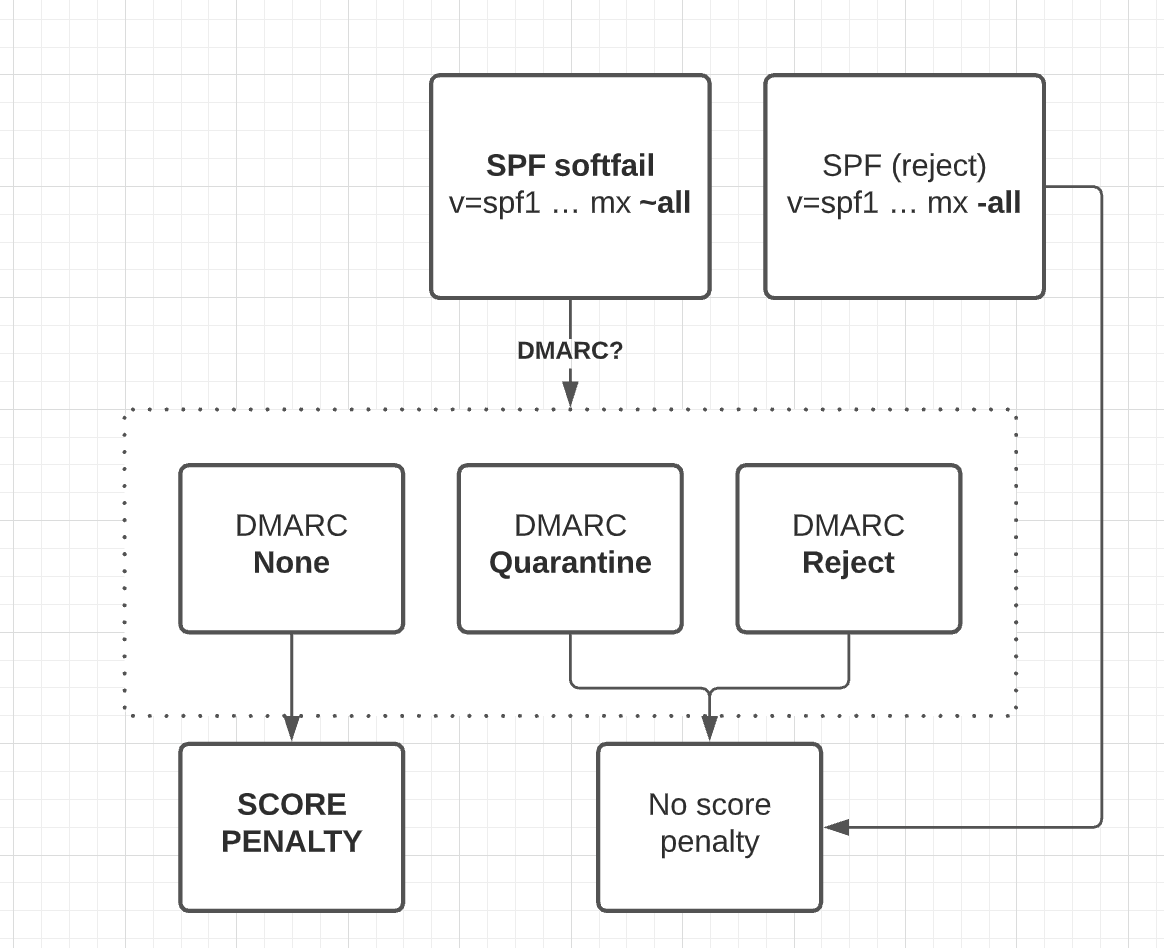 This is not my IP or domain

The IP does not belong to our company, the DNS entry has been corrected on the IP



I cannot reproduce this issue and I think it's incorrect

There are independent tools that you can use to validate an SPF record. For example, SPF Checker is a common online tool that can be used to validate your SPF Records.