In this article:
Use the CVE Impact on Companies report to find specific vulnerabilities and the organizations in your Portfolios that have these exposures. Gauge the responsiveness of these organizations and evaluate open risks.
The report shows you the common vulnerabilities and exposures (CVEs) in your Portfolio organizations and which organizations have them.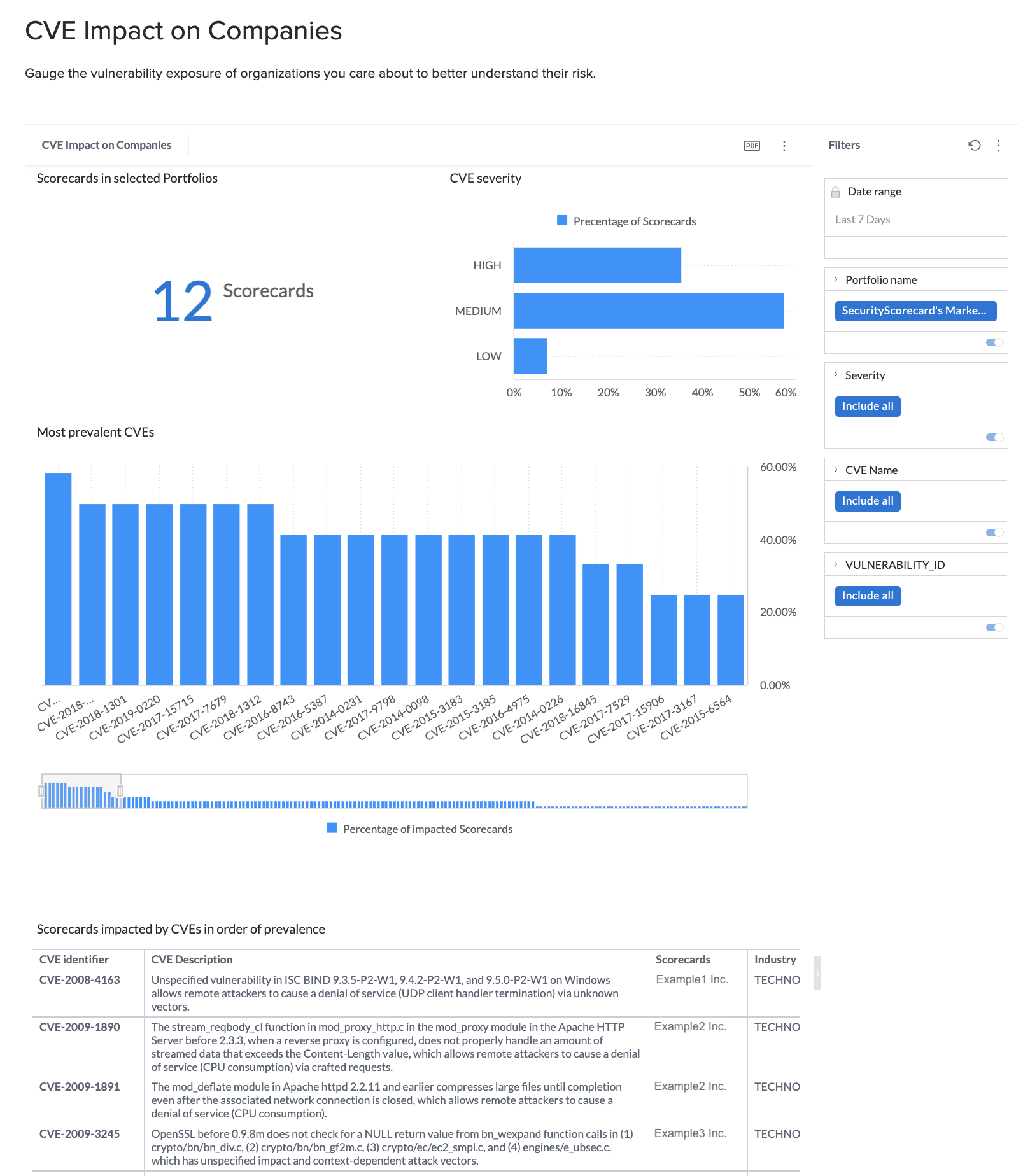 View and filter the report
You can filter the report data in different ways to focus on specific Portfolios or vulnerabilities.
Select Reporting Center from the Core Tools menu in the top navigation bar.




On the Trends and Analysis page, select CVE Impact on Companies.


To gain a more granular view of the report data, change filter settings by hovering over any of the filters in the right pane and clicking the Edit icon that appears.



Tip: Each time you apply a filter, it changes the displayed data, and you can adjust filters more any time.
See vulnerabilities for specific Portfolios.




Limit your view to specific CVE severity levels.





Tip: To focus on a specific severity level, you can also click it in the chart that shows percentages of Scorecards with different severity levels.



Focus on specific vulnerabilities using the CVE Name or Vulnerability ID filters.




To isolate a subset of the most prevalent vulnerabilities displayed in the table, drag the viewing handles on the preview below the table.




Hover over any displayed vulnerability to see the percentage of Scorecards in your selected portfolios that are affected by it.




Click any vulnerability to see only the Scorecards that are affected by that vulnerability.





Get help

To get help or answers, post a question in our Community, or submit a Support request.