In this article:
Non-domain accounts are available with a paid SecurityScorecard plan. See our plans page for more information about levels of features and access.
If you manage cybersecurity for a subdomain of a larger organization, such as a state government agency, and have your own security budget, you can now own a non-domain account with SecurityScorecard with separate licensing and Scorecard tracking. With this type of account, your Portfolios are only visible to you and anyone whom you grant access to this account.
Understand how a non-domain account works
A non-domain account is an alternative to a SecurityScorecard account that maps to a second-level domain, such as state.gov. This account may not be ideal for a security team that works for a state agency and manages security for a subdomain, such as dmv.state-name.gov.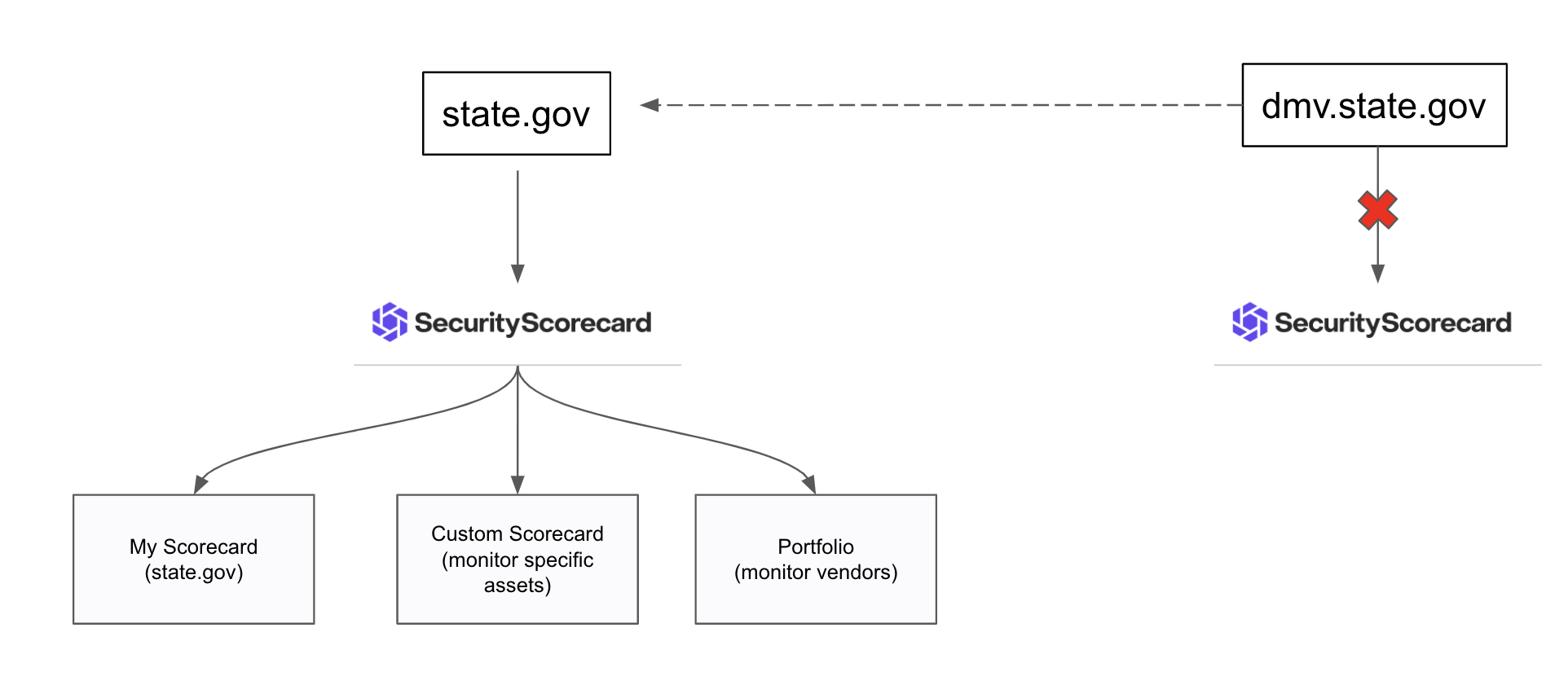 With a non-domain account, the DMV team has its own SecurityScorecard license, unattached to the state.gov license. They can tailor a Custom Scorecard to the Digital Footprint of their specific sub-domain and manage Portfolios for their specific vendors. Only the DMV team can see this data for dmv.state.gov, not the entire state government.



FAQ
How do I know if a non-domain account is appropriate for me?
If you manage security for a subdomain, such as for a state agency (example: dmv.state.gov) or a discreet business unit of a large organization (example: region.example.com), a non-domain account can be useful for you and your team.
Does a non-domain account have an additional cost?
Yes. If you have a SecurityScorecard Enterprise plan, you can purchase non-domain accounts.
Does a non-domain account have its own Scorecard the way a domain-level account does?
No. With a domain-level account, you create a custom Scorecard to monitor your assets. When you log in to a non-domain account.



How to I get a non-domain account?
Contact our Sales team to set up a non-domain account.