In this article:
Use the SecurityScorecard Security Ratings extension for your Google Chrome browser to view our letter-grade rating for websites you visit. See a hexagon displaying an A, B, C, D, or F rating for any website...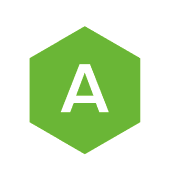 ...so that you can know immediately if you can trust the site by creating an account or transacting personal data or money.
The extension also displays grades for websites in your Google searches and Google Mail (Gmail) emails from websites.
Additionally, the grade hexagon is a hyperlink. You can click it anywhere it is displayed to see a public Scorecard, where you can view more security-relevant information about the organization.
Install and try out the extension
Go to our extension page in the Chrome web store.
On our extension page, click Add to Chrome.




In the confirmation dialog, click Add extension.
The extension is then downloaded and automatically installed.




Search for any website in Chrome. See the letter grade next to the result.




Go to the website and see the letter grade on the home page.




Click the hexagon to view the organization's public Scorecard.